EXPERT VALUERS, DIVERSE SKILLSETS
Edmonds & Associates Pty Ltd was established approximately 40 years ago by Philip Edmonds. Since that time we have provided valuations for all types of property and business matters. Our expertise extends to advisory, litigation support and expert witness services, rating and taxing valuations and business compensation and goodwill valuations. Our valuers have a diverse range of specialties including property development, retirement villages, marinas, health care and professional services.
PROPERTY & BUSINESS VALUATIONS OFTEN REQUIRE SPECIALISTS IN THEIR SEGMENTS
We have been established for over 40 years and in this time period we have accumulated a wealth of knowledge and have built a strong  network of specialist consultants and information sources to draw on. We have extensive valuation and industry experience in a variety of property segments and industries.
We work as a single team drawing on each others professional and market knowledge. We are able to offer expertise in residential and development, retail, commercial, industrial and specialised properties such as agriculture, health care, retirement village, professional practice such as law firms and accounting firms.
We have also recently valued a number of industrial, transport, export, logistical and construction businesses and associated industrial property.
OVER 40 YEARS OF COMPANY HISTORY ADDING A WEALTH OF KNOWLEDGE TO YOUR VALUATION
The business was founded in by Philip Edmonds and in 2014 Nicole Adamson purchased the valuation business from Philip after working with the company for 10 years. Valuation was a natural progression from her substantial experience in forensic accounting and consulting. Philip Edmonds remains in the business as a consultant valuer. Our valuers are constantly seeking to increase their knowledge base through formal and informal education such as Australian Property Institute seminars and post graduate qualifications as well as research and networking with specialist consultants.
We are an ethical entity and pride our selves on our reputation and quality of work. Our research of your market, business, property and other variables when undertaking assignments, ensures you obtain the most informed result.
LOCAL TEAM. WORLD CLASS RESULTS.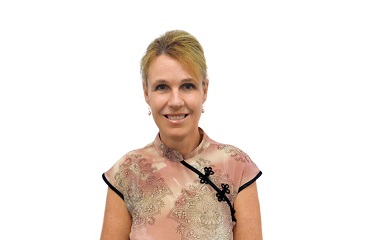 NICOLE ADAMSON 
DIRECTOR BBUS (Acc/Fin), Grad Dip Prop  AAPI
Nicole has over 10 years valuation experience which followed significant experience in forensic accounting and consulting. Nicole is an expert business valuer. Nicole is Certified Practicing Valuer with the Australian Property Institute.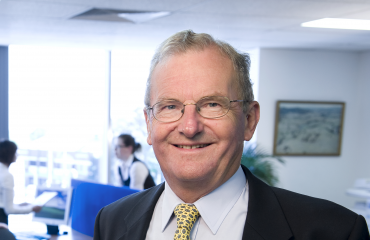 PHILIP EDMONDS
CONSULTING VALUER BEc (Hons), CPA, FAPI  
Philip has over 40 years experience as a property and business valuer. He is a Certified Practicing Accountant and a Fellow of the Australian Property Institute. Philip is the founder of the business.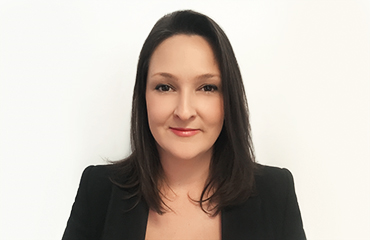 CECILIA TOLOMEO
RESEARCH & VALUATION  M. Prop & Dev. AAPI. 
Cecilia has significant valuation and property research experience covering due diligence, buyers agency, compulsory acquisition and litigation. She holds a Masters of Property & Development.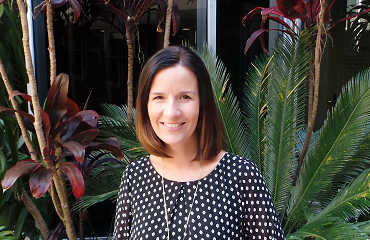 LORNA CLARK
ADMINISTRATION MANAGER 
Lorna helps manage the accounts and carefully reviews the valuation reports providing valuable risk management to our valuation team. She enjoys music, yoga and spending time with her family and friends.
"I have engaged Nicole Adamson on Business valuation, forensic accounting and consultancy matters over the past 7 years and found her professionalism, detailed analysis and comprehensive reporting to be invaluable for my litigation clients and for the prosecution of their cases. I have also found Nicole to be extremely courteous and fair in all our dealings, including with costs and where she has often gone far beyond the call of duty in her engagements and to advance our cause/s and with no fan fare whatsoever. I highly recommend Nicole and in all the services she offers."
LATEST NEWS AND PUBLICATION FROM OUR VALUERS IN THE FIELD
EA Valuers
In this article Nicole Adamson, Director of EA Valuers provides insights into Sydney's strata building upgrades and the collective renewal and sale requirements concerning strata plans.
EA Valuers
In this article EA Valuers summarises the Department of Health's Red Book regulation initiatives and how valuers may assist health care professionals and business owners in avoiding inappropriate commercial relationships between "requesters" and "providers".
EA Valuers
In this article EA Valuers reflect on the specialised nature of this market segment and what information our valuers consider most vital when valuing child care centers.
EA Valuers
With Australia's population ageing retirement villages are gaining momentum as an alternative source of accommodation for retirees. This articles sheds some insight into valuation of retirement village lots and EA Valuer's activity in this space.